CHOCOLATE MACADAMIA BROWNIES
These rich, velvety-textured brownies will leave you craving for more. The flavour of the roasted macadamia nuts pairs extremely well with chocolate.
Ingredients:
1 cup plain flour

1 cup brown sugar

1 cup dark chocolate bits

3 eggs

250g dark chocolate (roughly chopped)

 

250g unsalted butter (roughly chopped)

1 cup roasted, unsalted macadamias (roughly chopped)

1 tsp vanilla extract

1 tsp liqueur essence
Dressing:
1.
Melt chocolate and butter in a heavy bottomed saucepan till smooth and glossy. Remove from heat and set aside to cool.
2.
In a large bowl whisk by hand, sugar, eggs, vanilla extract, liqueur essence and eggs.
3.
Add the chocolate mixture and whisk till smooth.
4.
Gently add the flour, macadamia nuts and chocolate bits. Mix well.
5.
Pour in a greased and lined banking pan and bake in a pre-heated oven at 180oC for 30-35 minutes till cooked.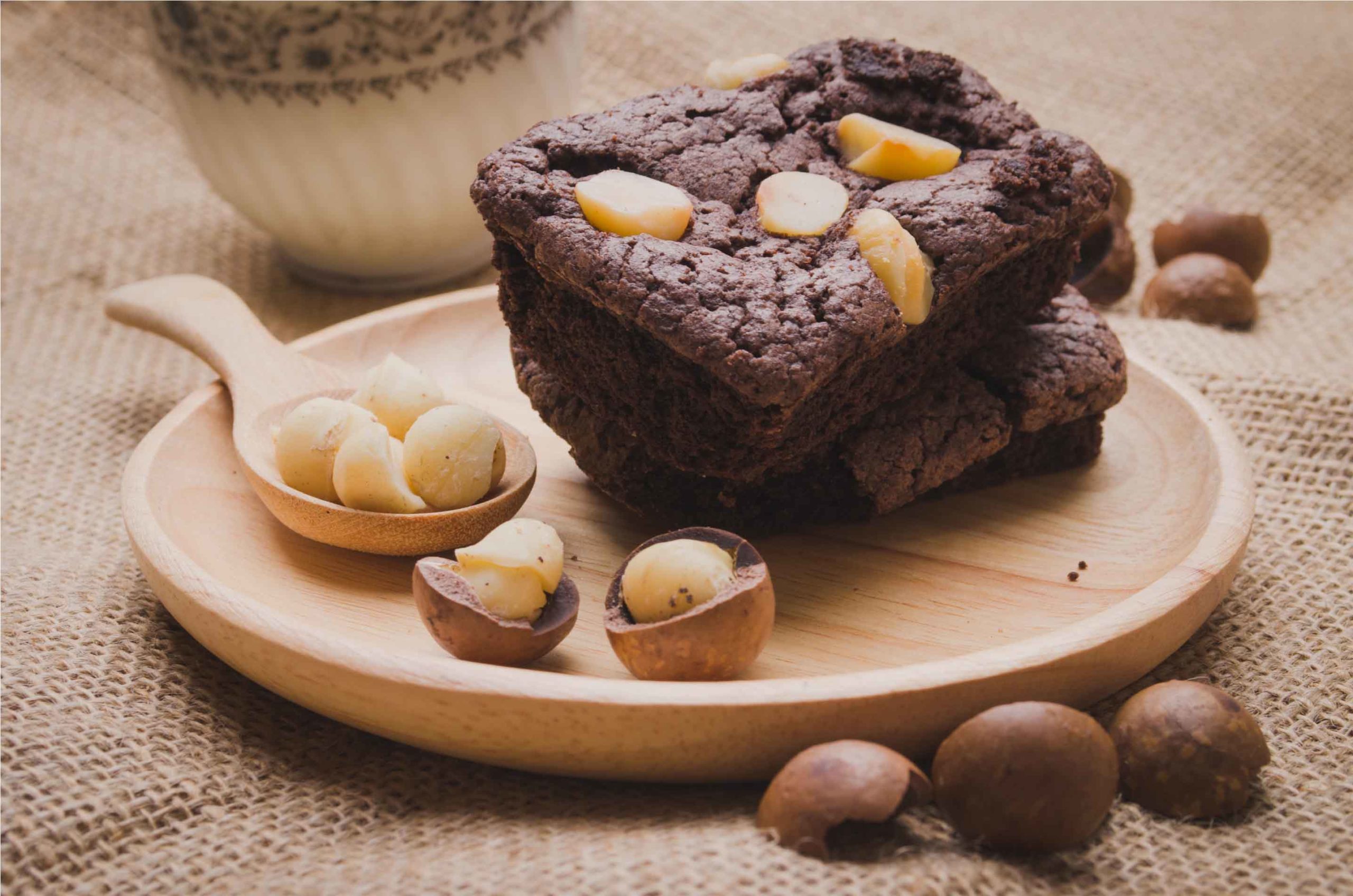 MACADAMIA NUT HUMMUS
Are you on the keto diet and looking for a nice healthy snack? Well, this macadamia nut hummus recipe is perfect for you. It is simple to make and absolutely delicious.
Ingredients
 

1 ½ cups unsalted raw macadamia nuts

1 lemon

½ cup water

¼ cup olive oil

3 tablespoons tahini (sesame seed paste)

2 cloves garlic, minced

¼ teaspoon sea salt

 

¼ teaspoon cayenne pepper (optional)

Vegetable dippers, such as carrots, celery, sweet peppers, jicama, zucchini, and/or summer squash.
Directions
1.
In a medium bowl combine macadamia nuts and enough water to cover. Let stand, covered, 7 to 24 hours; drain. (Or to quick-soak, cover nuts with boiling water and let stand 10 minutes; drain). Rinse and drain again. Meanwhile, remove 1 tsp. zest and squeeze 3 Tbsp. juice from lemon.
2. 
In a food processor or blender combine nuts, lemon zest and juice, and next six ingredients (through cayenne pepper). Cover and process or blend 5 to 6 minutes or until smooth.
3.
If desired, chill hummus. Serve with dippers. Store in the refrigerator up to 3 days.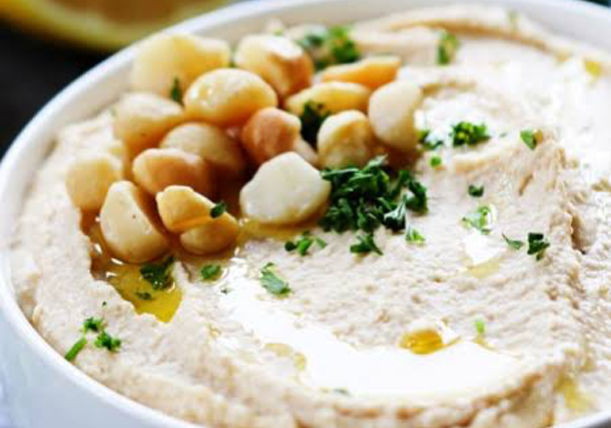 MACADAMIA CRUSTED SALMON
This simple recipe should make it to your dinner table tonight. Enjoy your salmon with a nice, crunchy macadamia topping which pairs well with the zest from a lemon.
Ingredients
 

1/4 cup of macadamia nuts

 

1/4 cup cilantro (coriander)

 

4 tablespoons unsalted butter

 

1 teaspoon lemon zest

 

24 ounces boneless, raw salmon

 

1 tablespoon of fresh lemon juice
Directions
2.
In a food processor, process macadamia nuts and cilantro until finely chopped.  Add 3 tablespoons of the butter and lemon zest, pulse until combined.
3.
Grease a baking pan with remaining tablespoon of butter.
4.
Place salmon in pan flesh side up. Season with salt and pepper. Rub macadamia-cilantro butter over fish.
5.
Roast 12 to 15 minutes for medium-rare.
6.
Transfer to serving plate and drizzle with lemon juice.